Running multiple software script companies and projects before, I knew immediately when I started a new project I had an important choice to make: SaaS vs On-Premise…
Back in 2015, I started working on a project for myself to build up alongside the FB Group Auto Poster I had created alongside my wife Sharon.
I got the domain, got the hosting, and started building a website and membership section on it for people to sign into. I then started thinking of what I wanted to provide my members with. The years before Sharon and I started making and selling our own software, courses, ebooks, and more and wanted a centralized place to promote everything in one.
This would make it much easier for affiliates to promote all of our products and for us to inform affiliates of new offers they could promote and earn commissions on.
While developing the backend I found a client who wanted something similar, which allowed me to finish the project and actually sell it… Not only did it sell, but it generated $1.3m in revenue for this specific client and their downlines, sky-rocketed them into the leaderboards and even won them prizes for the best offer and most sales during that year.
Much of that was attributed to the offer, but without the funnel system I had developed it wouldn't have worked out the way it did. More and more people heard about the success and wanted a copy of the software for themselves, and I decided it was time to turn the software into a turnkey solution.
This means that whenever someone wanted a funnel system installation, I had a "turn-key" solution ready: all I had to do was install the code and they could take it from there.
The Saas vs On-Premise question was a tough nut to crack!
If we'd go for the SaaS model, we could charge less and have more clients have access to the product.
This would mean that I'd have to sell more to generate more revenue to re-invest back into the turnkey solution that Sharon and I were building, but we'd have to automate it all and run against the time vs money clock to make each customer happy with their setup.
OR… with the on-premise model, I could sell the software for a higher price, but take on fewer clients. This in turn would free up more time to ensure that each individual client would get EXACTLY to the T what they'd want, and use it to grow their business…
We made our choice when we had to choose: SaaS vs On-Premise… We went for the latter to start out.
And that is exactly what we did… We charged more and were able to help clients 1on1 get their system setup done and completed and launched. We re-invested everything we could – minus some money to live off of – and over the next 5 years we turned it into a solution that is ready for the future.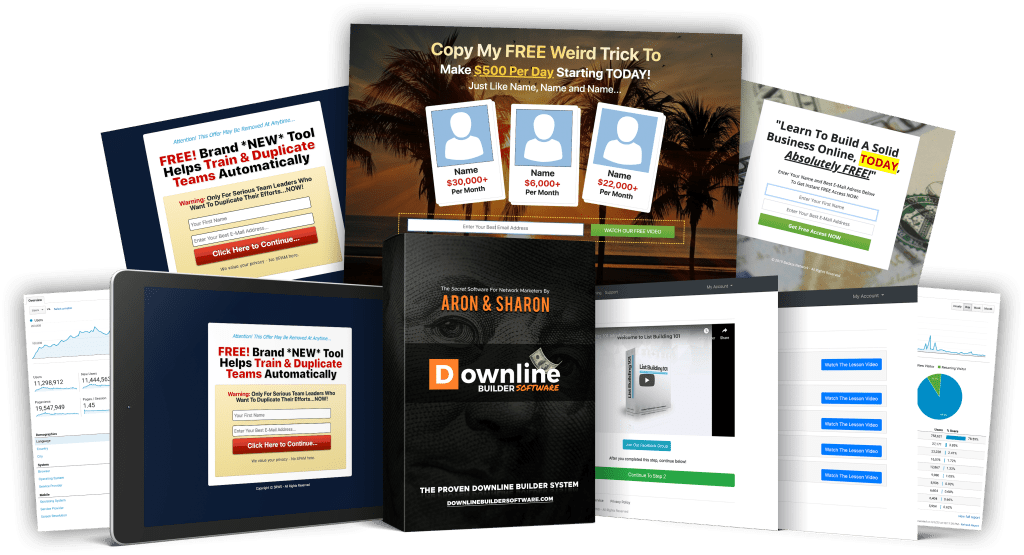 Now, after 6 years of hard work and dedication, we feel the software is at a place where it's ready to be opened up to the masses. We're turning it into a software-as-a-service (SaaS) solution, deprecating our standalone offer (only for VIPs), and making Downline Builder Software available to everyone at an affordable price.
Cheers,
Aron